In the period 29 - 30.11.2022 The 70th General Assembly of the International Sport Shooting Federation (ISSF) was held in Sharm el-Sheikh, Egypt, which was attended by the President and Secretary General of the BTSF.

On 29.11. 2022, Mr. Iliya Kirilov and Ms. Evgenia Kirilova, participated in the meeting of the European Shooting Confederation (ESC), where the pressing problems facing the shooting sport in Europe were discussed, as well as the progress in the preparations for the competitions, part of the calendar of the European Confederation until 2023.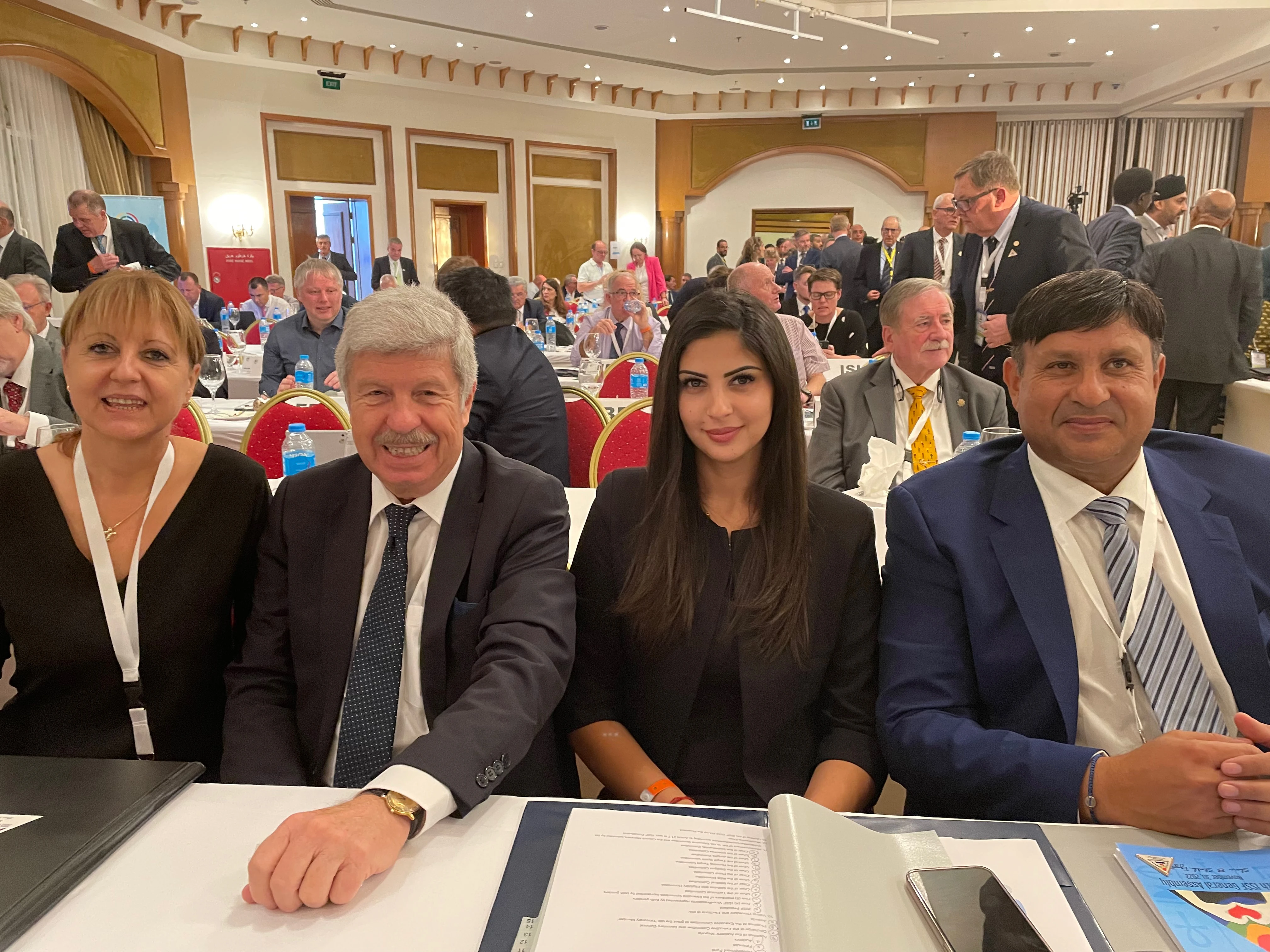 On 30.11.2022 the 70th General Assembly of the ISSF was held.
The agenda included the reports of the ISSF President, Development Fund, Auditor and Finance Committee.
After the presented reports, the nominations for president, vice-presidents, members of all committees were presented, after which the voting procedure took place. Mr. Luciano Rossi (Italy) was elected President of the ISSF.
After the elections, membership fees were discussed, after which the General Assembly was closed.

In addition to the General Assembly, Mr. Iliya Kirilov and Miss Evgenia Kirilova were also invited to the President's Cup in Cairo, in which the 12 best competitors in the men and women categories in all shooting disciplines of the ISSF participated.

The visit of the BTSF management to Egypt ended with a gala dinner, where the winners in all disciplines of the President's Cup were awarded with the "Golden target" award.